4 tags
5 tags
Sophie's Lemonade · Better Together BC →
It has been three year running now that Sophie and I have made a cooking video. We had a lot of fun making lemonade this year. I didn't do my usual plea for votes as we have won the past two years, and the reward was watching my daughter become an entrepreneur and cook!
Watch
I saw this bowing doll in Japan a few years ago, and loved it. It wasn't for sale as it was holding items for sample tasting, but I would have bought it if I could have. It was fabulous. Doll Bow (by Christine Ting Wei Wang)
3 tags
Fortnum and Mason Hamper Heaven →
£5,000.00 of luxury holiday delicacies. I can't think of a better gift! Sadly delivery is in the UK only.
Sophie's Berry Picker Pie · Better Together BC →
My daughter and I would love your vote for our 2011 Hands On, Cook Off contest. There is also a great pie recipe shown in this short video. My daughter is a huge source of inspiration for my cooking, she is truly what makes it worth always putting the effort in to cook real, delicious food.
Sophie and I in the Vancouver Sun today →
1 tag
1 tag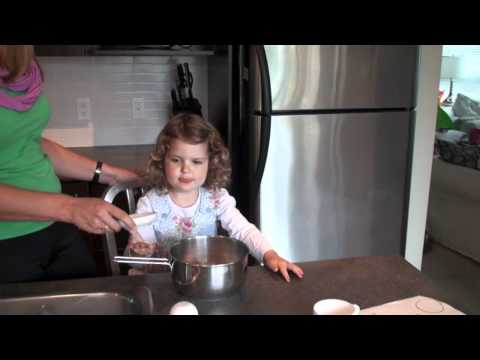 Umami: Tubes of Taste No 5 set to revolutionise... →
I was recently asked for a favourite foodie item I'd recommend and before I had time to think, out from my mouth I heard myself say, "Umami Paste." A friend brought this stylish tube of olives-meet-sundried tomatoes-meet-parmesan-meet-salty deliciousness. I am running low now, which might be why my subconscious is recommending others buy it. As I don't have a trip to the UK...
"Cooking is at once child's play and adult joy. And cooking done with care..."
– Craig Claiborne
AbeBooks: Weird Cookery Books →
Let this be a reminder that writing a pitch, getting an agent and getting a cookbook deal might not be as hard as one thinks, as these examples show.
The hangover-beating energy bar :: Men's Health →
This is my recipe for my niece Sara's favourite gluten free apricot banana bars. They are also a nice hangover cure, and are making Men's Health readers everywhere feel better. Sara is now in first year university so I imagine she might need the bar's restorative properties now too.
1 tag
Food to improve sporting performance :: Men's... →
My article about eating to win.
Women Laughing Alone With Salad | The Hairpin →
Who knew salad was so hysterical?
Pie in the sky :: Men's Health →
My cottage pie recipe. I grew up with shepherd's pie, so my first cottage pie was consumed in it's country or origin, the UK. The first one I ever spied was in the frozen food section of a London's Tesco. Thankfully I skipped that one and ate one prepared by my friend Matt. A modern Brit, who speaks Italian, can cook like the devil and has an eye for design (his holiday home...